Privacy Policy
Privacy Statement and Cookie Policy
Cookie Policy
Trevor McDonnell Kitchens website uses cookies to provide you with a better user experience. 
If you continue to access this website we will consider that you consent to the use of cookies.
What is a Cookie?
A cookie is a small text file that is placed on your machine to help this site provide a better user experience. Cookies retain user preferences and store information for things like shopping carts.
How we use cookies?
We use cookies to learn how visitors to our website interact with our website so we can deliver a better service and so we can provide better information relevant to our visitors. We also use cookies to improve the operation and presentation of our website. This includes tracking our use of fonts, caching pages and identifying potential errors.
How do you opt out?
If you do not consent to our use of cookies, you can set your browser settings to reject cookies. These settings are usually found in the "options" or "preferences" menu of your web browser. You can find more details about how to control cookies here. Alternatively, you can use the "Help" option in your web browser to get more details.
If you use our website with your web browser set to accept cookies, you consent to our use of cookies as described in this cookies policy. If you do not accept our use of cookies, you should either (a) immediately stop using our services or (b) use the settings described above to reject cookies. You can find out more about deleting and blocking cookies here and using your web browser's "Help" option.
Privacy Statement
Trevor McDonnell Kitchens is a kitchen manufacturer with it's head office in Swinford, Co Mayo. Please email info@tmcdkitchens.com about any concerns you may have in regard to the processing of personal data on this website. 
Trevor McDonnell Kitchens does not collect or store any customers information through our website and if you submit information it is sent to us by email which may be stored in our email account.
We do use cookies to provide you with a better user experience. If you continue to access this website we will consider that you consent to the use of cookies. Please read our cookie policy above.
Get In Touch
We can design and handcraft a unique and bespoke kitchen to suit any space. Contact Trevor or Fallon to discuss your project.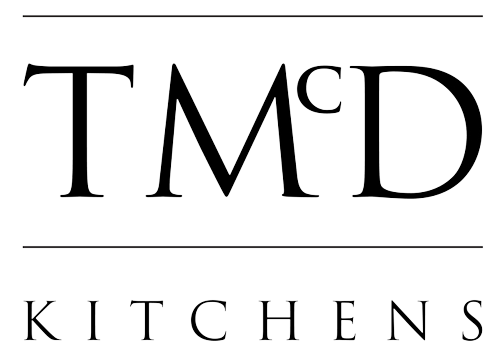 Trevor McDonnell Kitchens
Bridge St, Swinford, Co Mayo, F12 KF97